Help is one phone call away!
Contact us now for a free one-hour consultation with Phil. This session will include an analysis of your business and ongoing requirements so that we can offer the best solution that suits your needs.
Email us on phil@staybalanced.com.au
ABOUT US
Stay Balanced Bookkeeping: Providing personalised bookkeeping to small businesses, Churches and the not for profit sector.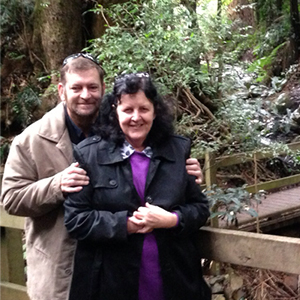 Introducing your personal bookkeeper: Phil Diefenbach
Phil is a registered BAS Agent (95407005) with a Graduate Diploma of Business (Accounting). With over 20 years in bookkeeping, Phil is committed to building long-term relationships with clients through well-organised and trustworthy bookkeeping. He has successfully balanced the books for many clients, across a diverse range of industries.
Whatever the software, whatever the state your paperwork is in, Phil will have them balanced in no time, and you can focus on growing your business and leave the stress of bookkeeping behind.
Accuracy, quality and efficiency are priorities in my work and my aim is to provide great financial management solutions to every client, on time, every time!
OUR CLIENTS
Our clients are our priority, and we value their business. Here is a snap shot of what a few of our happy customers have to say.



"Phil has been a lifesaver for my Tiling business. He has assisted me with setting up my MYOB to suit my specific business needs and in addition has provided me with the skills to manage my information. If I have had any questions or issues he has been very willing to provide advice or investigate the problem. He is always only a phone call away. His prompt and wonderful service has enabled me to manage my business without the stress I have had over the last few years. I would have no hesitation in recommending Stay Balanced Bookkeeping to other prospective clients."
Jason Alexander - Jason Alexander Tiling Services
"We have been using Phil Diefenbach of Stay Balanced Book Keeping Services for 7 years or more and have found that not only is he efficient but has a great understanding of how small business operates, even my accountant speaks highly of his work. To be recommend to all for a job well done."
Michael Shore - Pencil Point Landscapes
"Stay Balanced Bookkeeping sorted out 2 1/2 yrs of financial bookwork for me. That took a huge weight of my shoulders, as I have no account keeping skills at all. All done professionally, pleasantly, efficiently. Phil can be trusted to sort out accounting messes, he's even taught me some basic skills."
Evelyn Garland - Trax Christian Church